Baseus Ultrasonic Air Humidifier, Car Humidifier 320ml Small USB Diffuser...
Pickup currently unavailable
Used : The item is in good condition but the box is partially damaged
BRAND : Baseus
TYPE : humidifier
Baseus PureDrive 1-mini Air Humidifier

Compact Air Humidifier but Visible Mist Flow

This Baseus PureDrive compact air humidifier disperses moisture into air in either continuous or intermittent mist flow, soothes dry-weather symptoms for home, office and car, reduces static electricity. It also helps achieve and maintain a comfortable humidity level of 40-60% for better breathing and a more comfortable sleep.

Car Companion: This compact air humidifier suits well in car, connects car adapter via a Micro USB cable.

Easy to Fill: This portable air humidifier is easy to refill and clean.

Whisper quiet: It quietly produces visible cool mist, won't disturb your sleep or distract driving.


Note: Essential oils should not be used in this humidifier.

Warm White LED light

Press power button 3 seconds for the warm white LED light power on/off.

Advanced Safety

This air humidifier works with auto shut off when empty or 8 hours continuous work.

Multiple Power Options

Powered by a USB cable, the same way your smartphone does. (No built-in battery.)

Compact Design

Sized to fit car, home and office desktop, easy to refill and clean.


Compact Design: This small humidifier is conveniently sized to fit a car cup holder, home and office desktop. It effectively humidifies for easier breathing and a good night's sleep.
Ultimate Comfort: This ultrasonic mist humidifier adds soothing invisible moisture to relieve discomfort from dry air. It is whisper-quiet without disturbing noise and it is sleep-friendly.
Easy Use: Removable 320ml water tank fits most bathroom sinks for easy filling. Durable one-button operation for continuous or intermittent mist flow. There is a decorative orange light.
Advanced Safety: Powered via a USB cable with safe, low electric voltage. Shuts off automatically when water level is low or after 8 hours. Note: do NOT use with essential oil.
WANT TO KNOW HOW TO USE THIS AIR HUMIDIFIER BEFORE YOU BUY? GO AHEAD - Just SCROLL DOWN to the Related Video Shorts section below and click on the video "soak wick before inserting".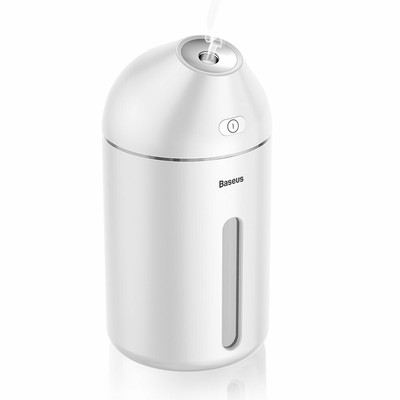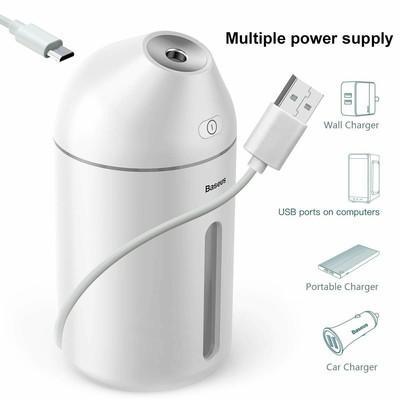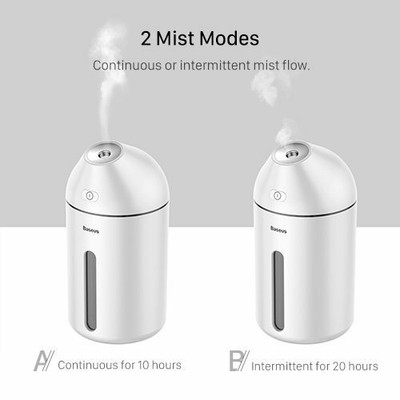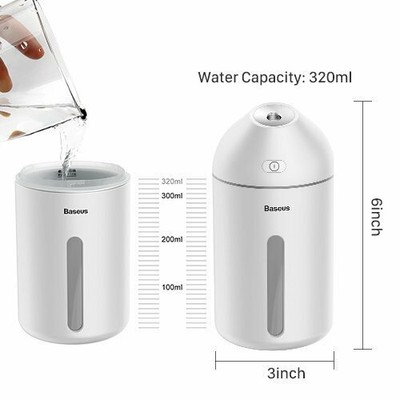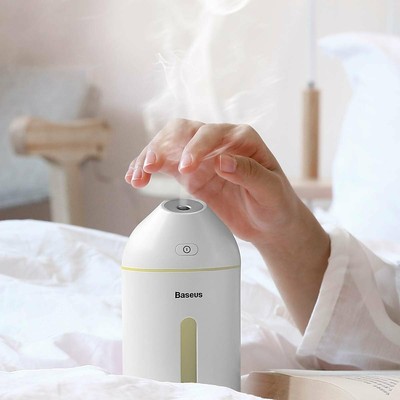 Exported By exportyourstore.com